Testimonials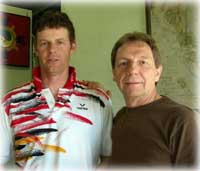 Jan. 2013-
Andrew is a Rolfer's dream; healthy and well defined hydrated muscles, superb balance and easily felt center of balance, and a self sensing ability when his center is off. Combine this with his bush experience and you can see why his book "Trails to Timberline" came about as naturally as Andrew is in his body, and the nature he experiences on a daily basis! Dean Bergstrom

May 2010 - As a part of Four Hands Body Renewal moving to its new location I was asked if I would provide a testimonial for their new website. I was more than willing particularly as they have provided me with so much relief over the years! This testimonial is catered primarily to all those people out there not yet fortunate enough to have experienced the healing hands of both Dean and Sue. So for those unfamiliar with some of what these two can do, I hope the following may enlighten you a little and provide you with the encouragement to try them out next time you seek pain relief, be it from a past or present injury, tight muscles, joint discomfort, or just the stresses of an overly busy lifestyle which many of us seem to be caught up in nowadays.

I first met Dean & Sue March 23, 2002; I remember it well because I was going for my first Rolfing session with Dean, a therapy I had never even heard of up until a few days prior, let alone experienced! So to say I was a bit apprehensive, was putting it mildly. Fortunately, the urge to find some relief from chronic back pain which had plagued me on and off over the years as well as other nagging joint discomfort was enough incentive to overcome any nervousness! It was at this time that I was introduced to Dean's wife Sue, who I believe even then was offering skillful touch massage, which I unfortunately didn't experience until sometime later. At that time, not only was Rolfing a new form of body work here in the north but it was done from the back of Dean & Sue's RV no less! Yes, for those who travelled the highway any amount during that era you likely remember that mobile unit with that seemingly foreign word RV ROLFER pasted across the side! Well it certainly caught my attention at the time and thankfully so, because over 8 years later I'm indebted to them both for the pain relief they have and continue to provide me, although the need is much less often now! Admittedly, much of my discomfort has and probably continues to be self-inflicted, the result of an overly active lifestyle, which includes my job (forestry & outdoor recreation work) as well as a variety of sports including badminton, hiking and skiing! As a result, I need to keep my body mobile and preferably as pain free as possible, so when I know I have over done it, either through work or play, a call to Dean or Sue is never far from my mind.

For me, most of my discomfort seems to have stemmed from over-straining my back muscles which in turn affects my other joints (hips, knees etc.). I blame this partly on what I have come to except as abnormally tight muscles in combination with some undeniable overuse and abuse. This is why I was originally intrigued by Rolfing as one of its many claimed benefits is its ability to relieve joint pain through lengthening of the muscle tissue. Well I can say without hesitation that it has been effective in achieving that claim for me, which is why I continue to utilize this form of therapy! Dean's amazing ability to isolate the affected area and apply deep tissue muscle manipulation allows the effected joint to return to its correct position where by alleviating the pain.
In addition to the individual treatments which I receive periodically throughout the year, I have also experienced the many benefits of going through the unique full body "series" which Dean masterfully conducts over 10 sessions to improve your entire body alignment. More recently, I have also experienced the amazing results of a skillful touch massage from Sue, who offers an extremely beneficial blend of massage and Rolfing techniques which are particularly beneficial for anyone suffering from muscle discomfort whether it be from work or past time activities (sports, gardening etc..). Her unique style of massage (often incorporating her elbows!) is now often my first line of defense when I experience the discomfort of tight muscles which if I don't keep in check can lead to more serious consequences such as joint discomfort. So for anyone who suffers from this all too common "side effect" of sports and other strenuous activity, I highly recommend you try a massage from Sue. I know it works because I've even got my wife seeing her now! I can guarantee you won't be disappointed!
Andrew Blix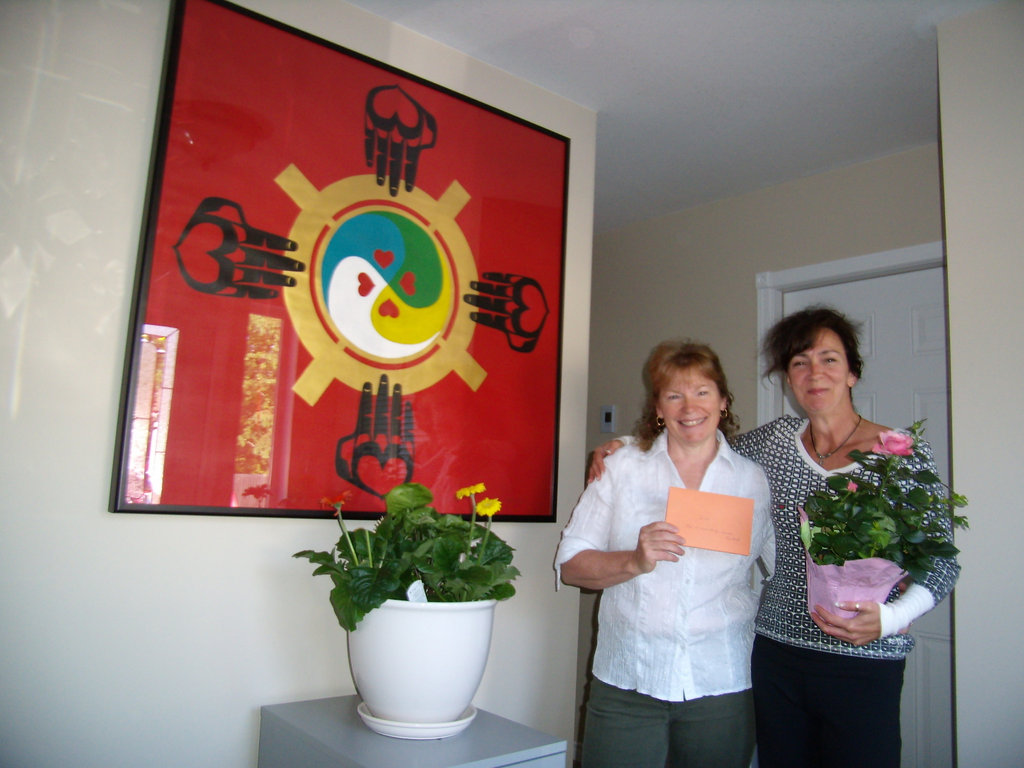 May 2010 - Why did I choose rolfing? I have been a hairstylist for 29 years, that's a long time to stand on your feet with your arms up. My body held up for many years, but a few years ago I began having a constant burning sensation between the shoulder blades and severe elbow pain. I had heard of rolfing but was intimidated by the deep tissue massage and the pain part of it. I was taking advil on a regular basis to keep the pain at bay, then I talked to a client who had gone to see this rolfer Dean, and she had great success with her shoulders, as she was a dental hygienist (always bent over). So I decided what do I have to lose. My first session with Dean was ninety minutes and during that session I found him to be very informative and he asked a lot of questions about what I do in a day. As he worked on me he talked about what rolfing does for you and explained about a 10 session regiment that puts you back in alignment by reconfiguring your muscles from head to toe. After just the first session my body felt very limber and flexible, so I signed up for the 10 visits. Its amazing that during a session, Dean would ask me to walk around after working on one side, I felt taller and looser on the side he had done, wow what a feeling. Rolfing gives new meaning to "no pain, no gain" but the results are truly awesome. When I had finished the 10 sessions Dean said that he no longer needed to see me unless I injured myself, but now I was hooked, so I continue to see Dean and his wife Sue for a regular fourhand massage just to keep me in good health and feeling great. I am a believer in what rolfing can do for you, many thanks to Dean and Sue! Lisa Smith
Name: Faye Beaulieu
Nov.5/2016
Notes: I just had a cranial-sacral therapy treatment with Sue. Three years ago I had a fall and broke my nose, sinus, and all the bones around my left eye. The concussion still causes extreme headaches that are only temporarily relieved by Tylenol. This gentle focused attention gives me much long relief and also helps my sleep.